GET DIRECTIONS


FROM GOOGLE MAPS
to email Pastor McCormick.
Dr. Ken McCormick, PASTOR – founded Tri-City Baptist Temple in July 1973 and has been the Senior Pastor ever since. Pastor came to know Jesus Christ as his personal Savior in 1962. Pastor studied Pastoral studies and theology at Baptist Bible College in Springfield, Mo. He also has a Doctor of Divinity degree.
Pastor believes that his job as an under-shepherd for Jesus is the job of taking care of His sheep. Besides being a CEO and taking care of the business duties of staffing, budgeting, maintaining the church, he practices his Spiritual Duties as well.
Teaching and preaching the Word of God, he helps his members to connect with one another; to grow in the Word of God and to teach and serve others.
Pastor also teaches not only the doctrines in God's Word, but why we, as Baptists, believe the way we do. Everyone should know why they believe and what they believe so they will have an answer when asked. (1 Peter 3:5)
Pastor believes in encouragement. He helps church members to stay focused on the mission Jesus gave us in
Matthew 28:19-20 (called The Great Commission).
Pastor visits the sick, helps the poor, the widowed and orphans. He shows us by example how to help each other.
Pastor also believes the church should be with our local community. Pastor rides on occasion with the Gladstone Police, lending spiritual aid when possible; he visits those in jail; he has set up a nursing home ministry – just to name a few.
Pastor is a true under-shepherd to Jesus!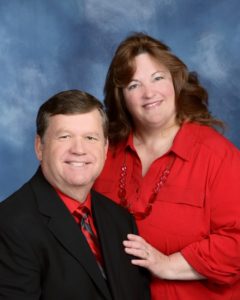 Click on image (or right click to copy/paste email address)
to email Rev. Sam Wilder.
Sam accepted the Lord as his personal Savior on Palm Sunday at the age of ten in Mendon, OH.
As a teen he surrendered his life during a missions conference at Alice Ave Baptist Church in Phoenix, AZ, where Pastor McCormick was the Sunday School Administrative Pastor.
Sam completed his pastoral studies at Pacific Coast Baptist Bible College and graduated with a degree in Theology in 1979.
Upon graduation he moved to Oregon to assist his brother Rick Wilder with the Youth Group here at TCBT.
It was here that Sam met his lovely wife Pam and they were married by Pastor McCormick in 1980. They have four grown children; three sons, one daughter and nine grandchildren.
Through the past 37 years Sam & Pam have always been involved in ministry serving in various roles from; children, teens, college, adults, deacon & treasurer.
Onward and Upward!
Rev. Sam & Pam Wilder; Sam is TCBT's Associate Pastor.
ENGLISH SERVICES
English services are held in the main sanctuary.
Sunday:
Family Bible Hour* 9:45 AM
Morning Worship Service 11:00 AM
Evening Worship Service 6:00 PM
Wednesday
Bible Studies for all ages 7:00 PM
Clean nurseries are available with trained and caring workers for all services.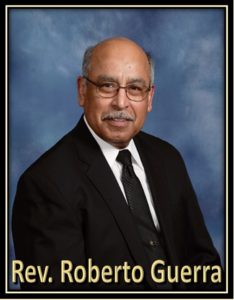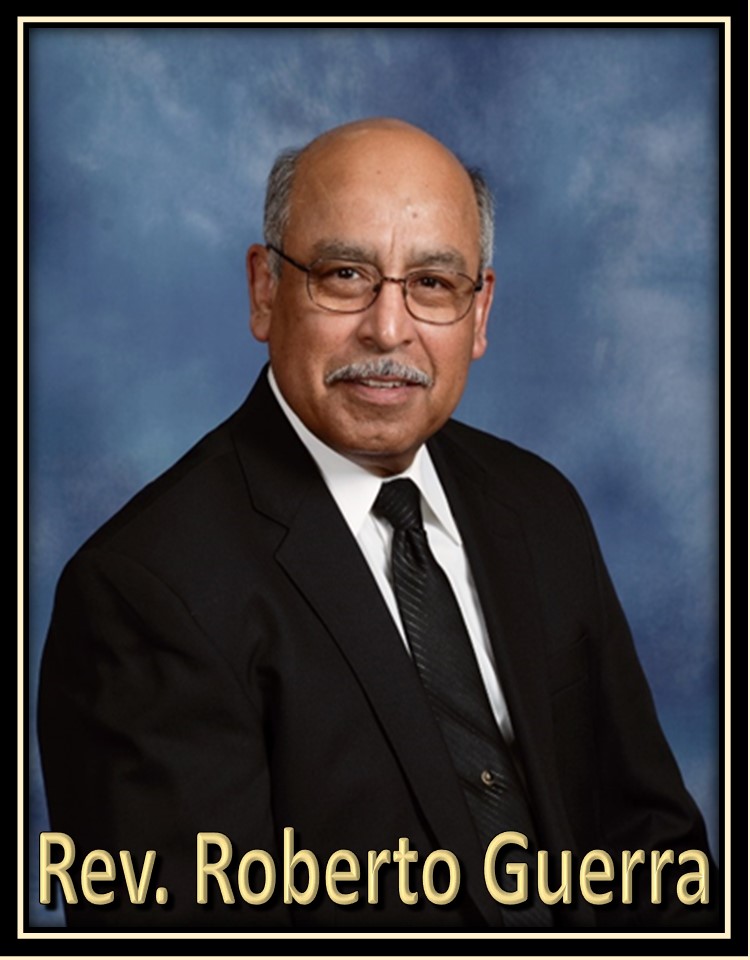 Click on image (or right click to copy/paste email address) to email Pastor Guerra.
PASTOR ROBERTO GUERRA is our Spanish Pastor. Tri-City has a Spanish ministry that meets and worships the same times as our English speaking church in a different location on campus. More information, in Spanish, is provided on the Español TAB above.
SERVICIOS DE ESPAÑOL
Servicios en español están en el tercer santuario de piso
Domingo:
Escuela Domnical 9:45 AM
Hora de Adoración 11:00 AM
Hora de Estudio Bíblico 6:00 PM
Miércoles:
Oración y studio Bíblia 7:00 PM
(click on staff photo to email, or right click to copy/paste email address)