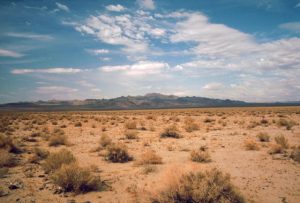 Have you ever made one decision and paid what seemed like an eternity for it? Did you leave skeletons on the trail behind you? For the children of Israel, choosing fear and sure failure instead of God's promises cost them dearly; what would've been an 11 day journey turned into 40 years of roaming, murmuring and death.
God's promises are true; He is the same yesterday, today and forever. I've made bad choices as we all have in life. I have learned, that when I make bad choices, I was walking with hostile people in what seemed like a barren desert, leaving skeletons along the way. I could and should have trusted in the promises of God; walking in a path of victory, conquering fear and failure, triumphant because of God's grace.
Have you ever wondered how many times God has thought "How long shall I bear those who complain against me?" I have a bad habit of complaining to God about my circumstances, instead of reading His Word and claiming His promises.
Let's take this week, as it begins, and choose to claim God's promises through whatever circumstances may arise; let's leave the skeletons of the past behind.