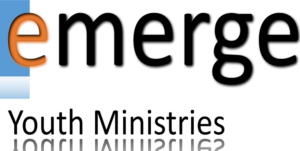 When do we meet?
Sundays @ 9:45 am in the Teen Center
Wednesdays @ 6:30 pm in the Teen Center
Sundays are a traditional Sunday School environment with worship music, time to socialize and encourage each other, and a Bible lesson.
Wednesdays are more relaxed, with games, worship music, and a discussion-based Bible study.
What do you need to know?
We have two separate classes for Middle School (6th-8th) and High School (9th-12th). These classes meet at the same time on separate floors of the Teen Center. We welcome all kinds of students, so just come in and get to know us! We teach the Bible as truth and learn how it applies to our lives right now. If you have a Bible, bring it with you. Otherwise, we have extras here.
Who are we?
Emerge Youth Ministries is a ministry of Tri-City Baptist Temple. We aim to fulfill the mission of the church as it relates to teenagers in grades 6-12.
1 Peter 2:9 tells us, "But you are a chosen generation, a royal priesthood, a holy nation, His own special people, that you may proclaim the praises of Him who called you out of darkness into His marvelous light." The calling of a born-again believer in Christ is to

emerge

(to come out) from our darkness–the sinful past/fleshly nature we all have–and continuously

merge

(become one) with the image of the Son of God.
Our Values
Love — We show compassion, concern and care for others because we first have been loved by Christ.
Excitement — We strive to create an environment that attracts youth and families, both members and non-members.
Growth — We endeavor to be lifelong disciples who are continually growing in our faith.
Welcome — We seek to live as a unique community of faith in which everyone feels welcome.
Our Mission
The mission of our youth department is to develop young people who are rooted and built up in Christ's love and who are committed to Christ's mission. We believe loving God and loving others is the foundation of the church, and we aim to develop this in the lives of students and their families.