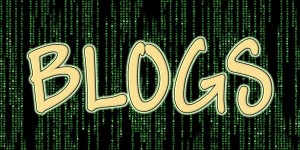 by Debbie Lane
It's the night before Christmas. We all need to pause And remember that Christmas is not Santa Clause. It's not about reindeer or lights on the tree. It's not about you giving present to me. In all of the bustle and rush of the season We tend to forget the true meaning – the reason. And oft, even Christians who bear Jesus' name, It's sad, but too often, we do just the same. We all get caught up in the world's "X-mas" story And we don't give due praise to the dear Lamb of glory. We're so busy thinking of tinsel and lights We give little though to that miracle night…
Read more...
---
If you were a Missionary how important would the prayers of others be on your behalf? If I were a missionary, I'd want all the prayer warriors that I could get!
Tonight we'll be having our Missions Candlelight Service at 6:30pm in our Sanctuary. We encourage you to come and be blessed as well as be a blessing! You'll receive a prayer card for one of our Missionary Families and the opportunity to pray for them as often as you will.
I personally cannot imagine living in a place far away from my close family, leaning on the Lord, alone, for comfort and encouragement. When times get tough in my life – I want a hug and reassurance from my family. Missionaries sacrifice so much we don't even know about. They live their lives for Jesus every day!
Come tonight and encourage our Missionaries (old & new). You'll be glad you came!
---
"I feel forgotten, completely alone – do you know what that feels like?"
I know I have said this before and sometimes I forget to Whom I am speaking. When I cry out those words to my God it is He who first remembers the day and time that He and His Son, Jesus, were torn in part by the sin Jesus carried on the cross. Jesus truly knows the feeling of aloneness.
When you're alone and feeling lonely, just remember Jesus is a Savior we share all things human with. He knows, He understands and He loves us anyway. What a wonderful Savior!
---
Church services tonight (Wednesday, Feb. 21, 2019) are CANCELLED due to inclement weather. Please stay warm and safe. Stay tuned for more possible closures at the church office… If you are not sure, call the church at 503-655-9326 for up to date information.
---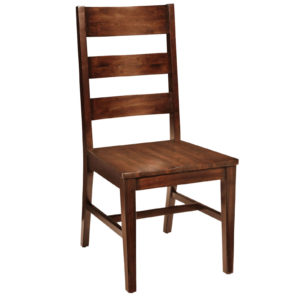 Do you ever get tired of being in charge? You make a wrong choice or a bad decision and have to pay the consequences. Often, you just grope along in the dark and pretend everything is just fine. That was me before I met Jesus.
Can anyone whose God is Jehovah disagree with Him and have a healthy relationship? I believe NO you can't and I have reasons for that.
I recently spoke to someone who seemed to believe that God just needs to be on your side. However, the better question would be "Am I on God's side?"
Read more...
---
Would You Live on the Road 24/7?
You don't want to miss this Sunday! Come hear Mark Gray sing, invite a friend to come with you!
Being someone who has had experience singing on the road, I can tell you that it's a tiring and trying kind of life? I remember some of the tougher parts of the ministry, like when your vehicle breaks down and you're on a tight schedule. Suddenly, money becomes a huge issue.
When you live on the road and are a singer/evangelist by trade, you must give up "pride". You live on other folks' love offerings and whatever you can sell on a table. Oh, I wish I could've taken a few offerings myself. I would NEVER say something like "you don't have to give, just give from your heart". WHAT? The audience has just been told "don't worry about paying this guy or anything. I wish I could've been an usher just once. Instead of passing a plate with a non-caring look on my face – I would pause, look at the people in that pew (one pew at a time), like my whole life is in that plate.
Okay! I see your laughing now… Let's be honest though. Would you want your entire living to depend on these things?
Read more...
---
Ladies – if there's one thing I know we all have in common, it's worrying. Often we sweat over the small stuff. We have a big God that we tend to try to manage. Imagine managing GOD! I borrowed this from the book "Jesus Calling" by Sarah Young. It is lovingly written as if Jesus, himself, is talking to you face to face. Have a good read – Miss Terry (Women's Ministry)
"DO NOT WORRY ABOUT TOMORROW! This is not a suggestion, but a command. I divided time into days and nights, so that you would have manageable portions of life to handle. My grace is sufficient for you, but its sufficiency is for only one day at a time.
Read more...
---