Tri-City's Life Groups are an extension of our church meeting people where they are. Meeting in people's homes gives a personal touch to our ministry.

Life Groups meet on various days, times and locations each week throughout the city. It's easy to connect with a group that is just the right fit for you. You can expect to participate in a bible-based study and develop strong Christian relationships with each other.
Join a group today—Life change is waiting for you!
**Call the church @ (503) 655-9326 to find the group for you.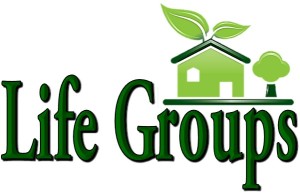 Acts 2:42 "And they continued steadfastly in the apostles' doctrine and fellowship, and in breaking of bread, and in prayers."
ABOUT LIFE GROUPS
Community is an essential part of our spiritual journey. At Tri-City Baptist

Temple we are a community of believers who have a desire to Connect with you. Being connected means that you are part of something that can be a great encouragement in your life. When we are connected with one another that means we belong; belonging is an essential part of community.
Community also means that we Grow with God

through the Bible Studies, fellowship and prayer. It's a casual place where we can learn more about God and how our relationship with Him is important.

Community also means that we have an opportunity to show God's love as we serve one another. It's an opportunity that we have to put someone before ourselves.
We hope that you will join us in a Life Group near you. We also have 2 groups that meet at the church on Wednesday nights at 7:00pm. God bless you and we hope to see you real soon.